Independent Training Business providing bespoke & tailored training to suit you

https://www.totemtrainingltd.co.uk/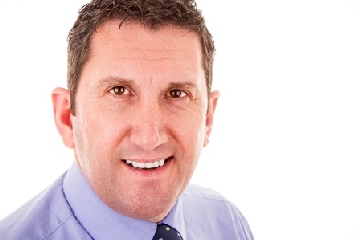 My names is
Craig Collinson
and I am Managing Director & Lead Trainer at Totem. I am also a published Author and Professional Speaker.
Totem Training can offer you effective Management & Supervisory development, 1-1 Mentoring, Soft Skills Short Courses.
Increase the Efficiency, Confidence and Productivity of your staff right now!
If you're looking to give your business a boost by helping your staff to maximise their effectiveness, improve productivity and increase profitability, Totem Training is a Management Training company who can provide you with a bespoke solution.
Centrally located in Lincolnshire, we are ideally placed to deliver you a wide range of Training and Coaching services across the UK & overseas that are highly effective, flexible and affordable, ensuring the continued development of your staff.
Wide Range of Services
Whatever your needs, you'll find that we are the perfect Business Coaching & Training company to work with, providing a range of services that will exceed your expectations, ensuring you, your staff and your business grow and develop effectively.
Providing your management team with the right training, that will develop the effectiveness of their core skills, is the key to maximising the productivity of your workforce. Our training will help you do just that, quickly and efficiently.
Through a choice of half-day, one and-two day courses, you'll be able to improve a wide range of business skills including presentation techniques, stress management, developing your team, problem-solving and much more.
By providing you with a highly experienced Mentor, working with you face-to-face or remotely via telephone, we can help you dramatically improve your leadership skills, enabling you to drive your business forward, increasing sales and profitability.
If you're looking to deliver nothing short of exceptional customer service to your clients, our specialist training is focused, cost-effective and tailored to your specific industry, which means you'll get exactly what you need to achieve your goals.
So, whether you require effective Business Training, business coaching, management training, or personal development training, Totem Training are the company to talk to first.
To find out more, or to request a FREE Needs Assessment Consultation worth £295, call us today on 0333 200 0706, or send your
enquiry online
and we'll be happy to help.
You may also like to explore this site to learn more about Totem Training, the reasons
why clients work with us
, or to read what our clients say about us.
Check out our '
Essential Guide to TTL
' which gives an overview of the services we offer, some of the clients we work with and what they say about us! We have also included a Case Study which demonstrates the processes we go through to ensure the best ROI for our clients.