LDL - Leadership Training

https://www.ldl.co.uk/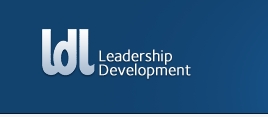 LDL are a professional leadership development consultancy. Working with businesses they provide leadership training, management training and negotiation training.
LDL are a proven leader in the industry, with over 600,000 people who have taken part in their schemes so far. They also have proven results, with over half of 'The Sunday Times Top 25 Best Big Companies To Work For' using services from LDL.
Courses and training given by LDL helps companies to build their employees, and enable them to have the confidence to work up the company, becoming managers and team leaders within the company, helping both the employee and the company to grow, expand and become more successful.


Map Location