RTA Store Offers Cabinets For Less

https://carolinacabinetwarehouse.com/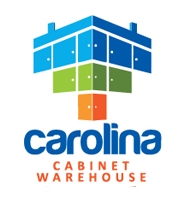 Carolina Cabinet Warehouse is a well-recognized RTA Cabinets Store inUSA. If you are looking for Kitchen renovation solutions or planning a newkitchen installation, we have all products which can make your kitchen smart aswell as you can make use of extra space.

Here is a complete list of product categories we offer

Wholesale Kitchen Cabinets (Includes Ready to Assemble Cabinets and FramelessCabinets)
Cabinet Organizers
Cabinet Accessories
Steel Range Hoods
Wood Range Hoods
Cabinet Hardware (Includes Cabinets Knobs and Cabinet Pulls)
We have 44 top pick ready to assemble cabinet colors and 7 framelesscabinet colors. In each color you can pick base, wall, tall and vanitycabinets. Different sizes are available for each cabinet type.

With cabinets you can pick either steel or wood range hood. We have range hoodsfor different kitchen styles like

Wall range hood
Island Range hood
Under Cabinet Range hood

For easy access inside cabinets you can pick lot of smart solutions from ourcabinet organizers and accessories. These organizers really a time saver andalso gives clean look to your kitchen.

In our cabinet hardware section you will find premium collection of knobs &pulls. You can pick from 6 categories inside both cabinet handles and cabinetknobs which are

Stainless Steel
Bronze
Nickel
Weathered Nickel
Flat Black
Chrome

If you need kitchen design help our kitchen designer specialist can help. Youjust have to fill our Free Kitchen Design Request Form.

We are successfully shipping all these products covering whole US. You will getfree shipping on all orders over $3000.
We also have great financing optionfor your purchase. You can pay for your order in easy installments.

Our team is working continuously to bring quality products at pocket friendlyprices. Check out what our customers say about us. Search Carolina Cabinet Warehouse in Google and customer reviews will tell how happy they are with whole shopping experience with us.

Latest videos by carolinacabinetwarehouse.com
RTA kitchen cabinets are the best cabinet solution for modern kitchens
published on 22 April 2021 by carolinacabinetwarehouse.com