Web Design - Berkhamsted - Hertfordshire

https://graphene.digital/



Revolutionize Your Business with AI-Powered Excellence!

Are you ready to take your business to new heights of efficiency, engagement, and success? Look no further than Graphene Digital – your ultimate partner in harnessing the power of Artificial Intelligence (AI) to transform your operations. Our cutting-edge products, AI Chatbots for businesses and Business Processes Automation with AI, are poised to redefine the way you interact with customers and streamline your workflows.

AI Chatbots: Your 24/7 Customer Engagement Allies

Imagine having a virtual assistant available round-the-clock to interact with your customers, answer their queries, and guide them through their purchasing journey. Our AI Chatbots are not just lines of code they are the embodiment of personalized customer engagement. They understand natural language, provide instant responses, and learn from each interaction to continuously improve their performance. With Graphene Digitals' AI Chatbots, your customers will feel heard, understood, and catered to, leading to increased customer satisfaction and loyalty.

Business Processes Automation with AI: Unlocking Efficiency and Accuracy

Manual, repetitive tasks are a thing of the past. Welcome to the future of business processes with our AI-powered automation solutions. From data entry and report generation to inventory management and beyond, our AI algorithms streamline your operations, reducing errors and freeing up your team's valuable time for strategic thinking and innovation. Embrace the efficiency that comes with automation and watch your business processes evolve into a well-oiled machine, capable of adapting to changing demands seamlessly.

Why Choose Graphene Digital?

1. Tailored Solutions: We understand that every business is unique. Our AI products are customizable to fit your specific needs, ensuring they align perfectly with your goals and objectives.

2. Seamless Integration: Worried about disrupting your current systems? Our products seamlessly integrate into your existing infrastructure, minimizing downtime and maximizing ROI.

3. Data-Driven Insights: Gain deeper insights into customer behavior, preferences, and operational trends with our AI-powered analytics. Make informed decisions that drive growth.

4. Continuous Innovation: AI is a rapidly evolving field. Rest assured, we stay ahead of the curve, ensuring you always have access to the latest advancements for sustained competitive advantage.

5. Dedicated Support: Our team of experts is here for you at every step – from implementation to maintenance. We're committed to your success.

Experience the Future Today!

Don't wait to embrace the future of business excellence. Join the ranks of industry leaders who have already unlocked the potential of AI Chatbots and Business Processes Automation with AI. Contact Graphene Digital today to schedule a personalized demo and witness firsthand how AI can transform your business into a powerhouse of efficiency and engagement. Together, let's shape a brighter, more prosperous future for your business.

Whether it's rule-based chatbots for straightforward inquiries or sophisticated machine learning chatbots that adapt to nuanced conversations, these diverse types of chatbots are revolutionizing the way businesses connect with their audience, ensuring seamless experiences and driving sustainable growth.

In the realm of conversational technology, a fascinating dichotomy exists between Rule-Based Chatbots and AI Chatbots, each representing a unique approach to customer interaction. Rule-Based Chatbots, with their predefined sets of instructions, excel at handling routine inquiries, delivering quick responses, and directing users to relevant information. On the other hand, AI Chatbots, powered by advanced machine learning algorithms, possess the ability to comprehend natural language, learn from interactions, and offer personalized solutions. Unlike their rule-based counterparts, AI Chatbots adapt and evolve over time, becoming more proficient in understanding context and delivering human-like conversations. As businesses seek to strike the perfect balance between efficiency and engagement, the choice between Rule-Based Chatbots and AI Chatbots becomes a pivotal decision that shapes the future of customer experiences.


---


Website design in Berkhamsted - Do you want more than just a pretty site? Do you want a website that brings new clients reliably?

Here are some testimonials:

'It is always a pleasure to work with Graphene. They are creative and enthusiastic, and they consistently provide high-quality service. I would happily recommend them to anyone who needs help with their web design project.'

Mary Heck
Oli's Pizza


---


'We are thrilled with our new website! Richard guided us through the process of site layout and content creation with great patience and humour, put it altogether for us and made it look both fabulous and professional.'

Kate Gyngell
Soul Healing Studio


---


Graphene Digital specialised in building client centric sites, they are built around an ideal client avatar. They use messaging that resonates with the ideal client and they attract and convert visitors into paying customers.



Work examples from graphene.digital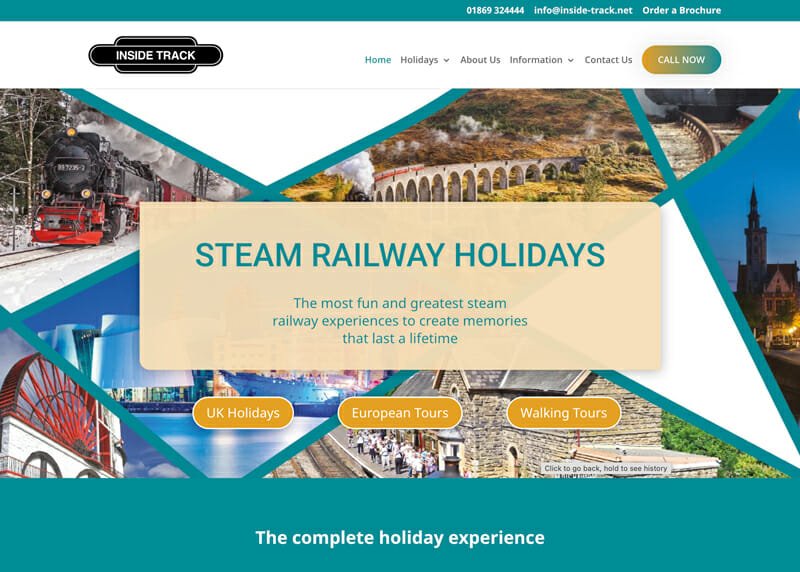 A deeper dive into graphene.digital
Common questions asked about graphene.digital
1. What services does Graphene Digital Marketing provide?
Graphene Digital Marketing offers a range of services including AI Chatbots, Business Process Automation with AI, Website Design, Automated Lead Generation, SEO and PPC, and Website Care Plans. They specialize in helping businesses increase revenue, get more clients, improve customer service, enhance brand appearance, and explain complicated services and products.

2. How can AI Chatbots enhance customer service?
AI Chatbots can enhance customer service by providing instant responses to customer inquiries, saving time, money, and effort. They can handle repetitive tasks, answer frequently asked questions, and provide personalized recommendations. AI Chatbots can also collect customer data and provide valuable insights for businesses to improve their products and services.

3. How can AI Automation save time and money for businesses?
AI Automation can save time and money by automating business processes with AI systems and AI Chatbots. This eliminates the need for manual tasks, reduces human error, and increases efficiency. By automating repetitive tasks, businesses can focus on more strategic activities and allocate resources effectively.

4. What makes Graphene Digital Marketing's website design effective?
Graphene Digital Marketing's website design is effective because it is centered around the ideal clients of businesses. They understand the target audience and create websites that are visually appealing, user-friendly, and optimized for search engines. By focusing on the needs and preferences of the target audience, they ensure that the website attracts and engages potential customers.

5. How can SEO and PPC services benefit my website?
SEO and PPC services can benefit your website by increasing its visibility on search engines and driving more targeted traffic. Search Engine Optimization (SEO) helps improve your website's organic rankings, making it easier for potential customers to find you. PPC (Pay-Per-Click) advertising allows you to display ads on search engine results pages, targeting specific keywords and demographics. Both strategies can help increase your website's conversion rates and generate more leads.

Telephone
+44 (0)7879 827179

UK (Berkhamsted) based business providing website design and digital marketing services. Website includes details of services provided, work examples and case studies, testimonials, client list, terms and conditions, blog, full contact details.

b2blistings.org reviewer

Signals of trust found on website
Testimonials found
Case studies / portfolio found
Client list found
Full company contact address and
phone number found
Terms and conditions found
Examples of work listed
Website secured by SSL certificate
Information on how we determine signs of trust

Company address

14 Gilbert Way
Berkhamsted HP4 3JF
United Kingdom

Profile page views
Today (so far)
9 views
Yesterday
12 views
More page view stats

Latest blog entry
9 Marketing Tactics To Improve Your Brand Perception
published on 11 October 2023

Key pages found

Site last visited by us on...

3 November 2023

Average page load time

0.09 seconds

web.archive.org captures
Snapshots of graphene.digital may include domain name holding pages
2022
2021
2020
2019

Social network presence