Tracing Agent and people finder experts. People Location

https://peoplelocation.co.uk/
People Location Tracing Agent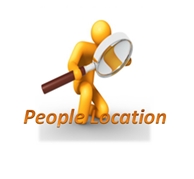 Call us today and get back in touch!
The People Location tracing agents are a well-established team of people tracing experts with over 20 years of experience in tracing friends, family and debtors. We work for people all over the UK and around the world. We are proud to be a truly in-depth tracing agent taking time to research on the case at hand and focus on accurate results.
We have untaken several key roles on recent television programs such as, more recently, separated at birth and born on the same day. We very much enjoyed playing a key part in several of these episodes..
People Location tracing experts do much more than simply rely on simple software searches like many other budget or low-end tracing agencies. We are take pride in our work and spend adequate time and money on each submitted person trace request.
Everyday people that use our in-depth people tracing solutions have direct access to a dedicated case handler who will deal with their enquiry from start to finish, dealing with updates, queries or adding new data, and we even undertake mediation or introductions once we complete our trace. Our Agents will always be on hand to listen to the information you have, get a realistic idea of what you expect from our research and try to exceed it
We do In-depth tracing
People tracing at an in-depth level is really where our team stands head and shoulders above the competition. Our agents spend days weeks or months piecing together, snippets of information, complex family lineage, historical database sweeps and much more. We have thousands of happy clienteles that have benefited from our high level and in-depth people tracing service.
Tracing Debtors
Need to trace a debtor? Our team has been tracing debtors for 20+ years. Our people tracing experts are well versed in all the matters that are debtor trace related. If you need to trace a debtor that is elusive or hard to confirm at a current address our team will be happy to discuss your scenario and advise. We also undertake express debtor tracing for same day or next day results.
We don't simply run data
We stand out from the average or budget tracing Agencies who only supply low-end searches with minimal time and expenditure on the case. Fast turnaround times may mean cutting corners when the case deserves time and budget. So, you may find that if the person isn't on a voter register or online credit data system the case is reported as a no-trace. Or possibly worse, reported incorrectly! That's why our team of tracing agent experts take extra steps to ensure that the service we deliver is appropriate to the details supplied. We take pride in our work and always offer a friendly understanding service for nervous or skeptic clients.
We know our searches relate to real people with real goals.
We really are different
Our people tracing experts have years of experience and training. We are a high level and in-depth tracing agents. We are fully registered and compliant. And, above all, friendly researchers who really care about their work.
If you are in need of a people tracing specialist, then visit our website or call our team for a chat about the person you want to trace.


Map Location
peoplelocation.co.uk FAQ
Q why do you need my card details?

A. we need to verify that the submission is genuine. don't worry we contact you before any payment is debited and we never hold or store payment details after completion. you can also pay a non-refundable deposit via paypal with balance payable on completion. if you're a business we accept bacs & cheque payments (t&c's apply)

Q will anyone find out about my trace?

A, no, none of our searches leave footprints nor will we tell anyone about your trace instruction. we usually don't make direct contact with the person unless you ask us to.

Q. do you trace people in the uk for offshore clients?

Yes! people location's presence in the usa and europe has seen major growth since 2009. we have received hundreds of usa based clients who also want a cost-effective uk tracing service. if you live in the usa or europe and want to trace a british person we can definitely help.

Q do i have to pay anything up-front?

A. we don't always ask for an up-front fee for the initial search as long as you have enough data for us to commence the search. once we confirm a current location the location fee is due before we release the address or information. submission fees, for in-depth cases that require document searches, in-depth data analysis or cases with minimal known information are non-refundable, additional fees. (see faq submission fees)

Q why do you need my card details?

A. we need to verify that the submission is genuine. don't worry we contact you before any payment is debited and we never hold or store payment details after completion. you can also pay a non-refundable deposit via paypal with balance payable on completion. if you're a business we accept bacs & cheque payments (t&c's apply)

View Full FAQ >>
Latest videos by peoplelocation.co.uk
Tracing Long Lost Family & Friends - People Location
published on 14 October 2020 by peoplelocation.co.uk
People Finding Experts. Why Use People Location
published on 1 January 2020 by peoplelocation.co.uk
MERRY CHRISTMAS & HAPPY NEW YEAR FROM PEOPLE LOCATION
published on 16 December 2019 by peoplelocation.co.uk